APPLICATIONS
MEDIUM VOLTAGE SUBSTATIONS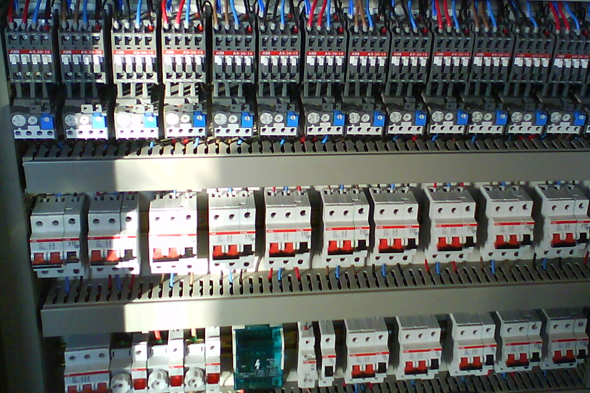 LOW VOLTAGE ELECTRICAL SWITCHBOARDS
AUTOMATION AND PROGRAMMING
Because of our multiannual manufacturing experience the main objective of the company is the fullest and most reliable support of every individual need concerning power control and distribution of electric energy. While maintaining excellent collaboration with other renowned developing companies in our field, we can provide a solution for each specific demand regarding the required infrastructural building for industrial use.
Our services
Medium Voltage Substations
Study, design, construction and maintenance of Medium Voltage Substations.
Photovoltaic Systems
Design, installation and maintenance of photovoltaic systems.
Low Voltage electrical switchboards
Construction of Low Voltage electrical panels of all types. Large loads of low voltage switchgear.
Electrical Installations
Building and industrial electrical installations.
Automation
Programming and design automation systems, automation applications with machine vision, technical support.
Tech Support
Fixing defects on medium and low voltage.
Electrical Studies
Studies and plans for electrical fields Middle and Low Voltage and Automation.
Thermography
Thermography of P / V panels, substations, electrical panels and space using certified thermal cameras.